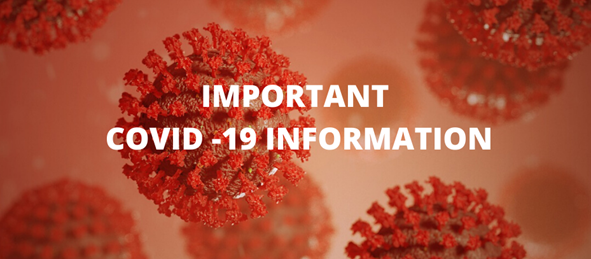 What are you looking for?
Dear Shortland residents,
It's been an incredibly difficult period due to the spread of COVID-19. I want to thank you for keeping your distance, for staying in and keeping in touch with your neighbours. It's working. This virus is serious and dangerous. We can't stop now because we still have a way to go.
The financial consequences will be temporary, hopefully, but severe. This crisis has impacted everyone, we have millions out of work and they need our support. People, particularly the elderly, are feeling isolated. But the greatest danger is to our health, and we all have a role to play to reduce the risk to ourselves and others.
In this time, my team and I are here for you. My office has now reopened to the public, so please come in if we can be of assistance. Alternatively, email us at [email protected] or phone 02 4947 9546. All constituent enquiries will continue to be acted upon. We are here to help you.
This webpage is one of the initiatives my office has taken to help keep you informed. If you've got questions about anything on this site, or need further information, please don't hesitate to get in contact.
The Prime Minister has developed a three step "roadmap to a COVIDSafe Australia". You can view it here. Please note that States and Territories will implement these steps at different times, in line with their current public health situation and local conditions.
The NSW Premier Gladys Berejiklian has announced that from Friday 15 May, five adults and their children (if they have any) may visit other households for social gatherings. Outdoor gatherings of up to 10 people will also be permitted. While this is obviously exciting news, I urge you to please be careful and responsible. Don't go overboard, and if you're feeling unwell, stay home.
As we all work to contain this pandemic, I urge you to remain vigilant. Please continue to maintain excellent hand hygiene and practice social distancing. 
I encourage you to continue to stay home as much as possible. If you do leave your home, ensure that you continue to practice social distancing and keep 1.5m away from others. If you can work from home, please do. Fines apply for ignoring the restrictions in place.
By limiting your exposure to others in the community, you are doing your bit to be a good neighbour.
Our community knows what hard times look like and we know how to come together. Please, check in with your neighbours, family and friends. Take care of each other and yourselves. To stop the spread of misinformation, only access and share information from reliable, trusted sources. You can find links to those here.
We owe a huge debt to our frontline workers keeping our community safe and healthy. We owe it to them to do what we can to stop the spread of COVID-19.
We will get through this.
In the meantime, stay safe, stay home when possible, and save lives.
How To Get In Touch With My Office
My electorate office in Belmont has reopened to the public. We've adopted and installed the appropriate sanitisation and hygiene measures in the reception area to keep everyone safe. We will be asking all guests to use the hand sanitiser provided when they walk in.
My office is open weekdays from 9am-5pm. We are acting on all constituent enquiries. Please don't hesitate to get in contact by dropping into my office, emailing [email protected] or phone 02 4947 9546 and we'll do whatever we can to help.
Please note with relation to Justice of the Peace services, we will accept walk-ins from Monday-Wednesday. Due to staff availability, if you require assistance on a Thursday and Friday, please call my office prior to coming in to check availability or make an appointment.
Government Websites
To keep up-to-date with the most current information please visit the websites detailed in this email including these Government sources:
COVIDSafe
The Government has developed an app called COVIDSafe which aims to be an important tool in tracking the spread of the coronavirus. The app allows State and Territory health officials to quickly get in touch with people who may have been exposed to the coronavirus. Using Bluetooth technology, the app logs and encrypts when you've come within 1.5 metres of another user of the app. If a person with the app tests positive for COVID-19 and has given permission for their information to be shared, health officials can then contact other app users they've come into contact with.
For more information on the app and/or for a link to download it on your smartphone, click here.
Should I Send My Child to School or Daycare?
NSW Premier Gladys Berejiklian has announced that from Monday 25 May, students will return to public school classrooms full-time to resume face-to-face learning. The NSW Government has put together a guide for how this will happen which you can read by clicking here. If your child is unwell, do not send them to school. There will be some school activities that won't go ahead for now including school excursions, work experience and inter-school activities.
The Hunter's Catholic school students will return to full-time classroom learning on Monday 1 June.
Individual private schools have their own plans for a return to face-to-face learning so if you have a child attending one of these schools, it's best you contact them directly. 
My advice to parents is to be relentless about good hygiene. You can't nag your kids too much about washing their hands thoroughly and frequently, disposing of tissues properly and reducing physical contact.
Childcare centres remain open in NSW. 

I advise you keep an eye on the NSW Government's website here. It has the most up-to-date information. 
The Australian Government has also produced a fact sheet here.
Shopping for Essentials
Supermarkets and a number of other shops like delis and butchers have remained open during this time. 
Woolworths, Coles, Aldi and IGA are also providing updates on measures to ensure everyone can still purchase essentials.
Woolworths has set up priority assistance home deliveries for the elderly, people with a disability and people with compromised immunity. You can register here.
Coles has created 'Coles Online Priority Service' (COPS) for customers who can't get to its stores easily and are rolling it out as quickly as possible. This means that customers who can't shop in-store can have groceries delivered to their home. You can register here.
Many of your local independent grocery and fresh food stores are also now offering home delivery services. It's worth giving them a call.
What If I Think I've Got Symptoms?
If you think you may be showing symptoms of the virus, the Department of Health has provided advice about what to look for and what you need to do here as well as an online symptom checking tool  – including further details about testing, when it is appropriate and how it will be done.

You can also phone your own doctor or the National Coronavirus Helpline on 1800 020 080. As you can imagine, there are many people trying to phone the helpline so please be patient.

There are numerous COVID-19 clinics in the region. You can find the one closest to you here.
Coronavirus clinics are accessed from outside the hospitals. NSW Health asks that you do not walk through the hospital. There are signs to guide you to the clinic. 

Local coronavirus (COVID-19) clinics include:
Belmont Hospital drive-thru clinic: 8am-4pm, seven days a week. Bookings required via 02 4923 2211.
John Hunter Hospital, adjacent to the emergency department: 10am-8pm, seven days a week.
The operating hours for the clinics may change to meet demand.
In the event of an emergency, please phone 000.
Changes to How We Access Health Services
Telehealth: On Monday 23 March, the Morrison Government responded to calls from Labor to extend the Medicare Benefits Schedule for telehealth mental health services delivered by GPs, psychologists, psychiatrists and mental health providers including those who are working remotely, for all patients during the COVID-19 health emergency. For more details click here.

Visiting hospitals: NSW Health is limiting visitors into hospitals. For more details click here.

Mental health: In this prolonged period of uncertainty, it is important that we look after our mental health. Make sure to stay in touch with loved ones and monitor the amount of news and social media you're consuming. If you're feeling distressed, please reach out.

Beyond Blue Support Services - 1300 22 4643 
Lifeline - 13 11 14
For younger people, Reachout provides online support.
If You're Experiencing Financial Hardship
In late July the Government announced changes to the JobKeeper and JobSeeker programs. In summary:
JobKeeper - From 28 September, the flat rate of $1,500 a fortnight will be replaced by a two-tiered payment system until 28 March 2021. From 28 September 2020 to 3 January 2021, eligible employees working more than 20 hours a fortnight on average prior to 1 March 2020 will receive $1,200 a fortnight. Those working less than 20 hours a fortnight will receive $750 a fortnight. From 4 January to 28 March 2021, these payments will be reduced to $1,000 and $650 a fortnight respectively. Businesses and not-for-profits will have to reapply for JobKeeper to prove they're experiencing an ongoing significant decline in turnover. 
JobSeeker - From 25 September, the increased JobSeeker rate will be reduced to $815 a fortnight (down from $1,100) until the end of the year. This is due to the Coronavirus Supplement being reduced from $550 a fortnight to $250 a fortnight. Recipients can earn up to $300 a fortnight and still receive this payment. The Government has not said what will happen with this support beyond September.
To find out more on the JobKeeper extension, click here.
To find out more about the changes to JobSeeker, click here.

Earlier in this crisis, other changes were announced including to superannuation. You can find details on the ATO website here.
Banks have been offering assistance during this challenging period. For more information, contact your bank directly or click here. 
The Newcastle Permanent Charitable Foundation has partnered with Central Coast Health Services, Hunter New England Health Services and Everymind to create resources to help people deal with any financial hardship they're experiencing and manage their mental wellbeing for the long-term future. For more information and to access these resources, click here.
Medicare
While Medicare is still operating out of its Charlestown office, they are currently not having face-to-face interactions due to COVID-19.
All Medicare enquiries or forms that need to be handed in can only be emailed to [email protected], uploaded on the MyGov website or posted.
For more information, click here.
Registering for the JobSeeker Allowance
The government announced significant changes to registering for the JobSeeker payment. For more information, click here.
Users with myGov accounts will now be able to register their intent to claim online without a pre-existing CRN or having Centrelink accounts already linked to their myGov account.
All claims will be back paid to Monday 23 March 2020, if that is when they were initially stood down, terminated or first experienced loss of income (such as sole traders).
Centrelink may still call anyone who has lodged an intent to claim online to ask for further details (such as identity checks) but the onus is no longer on the user once they have lodged online, and all payments will be back paid.
Separation certificates are no longer required as evidence, but instead new JobSeekers will have to sign a declaration that they are currently stood down or experiencing loss of income
Other changes have been announced including to superannuation, and you can find further details on all of these at Services Australia.

If you need to create a mygov account - see here for how.

The number to call for the JobSeeker payment is 132 850. For multilingual services, phone 131 202.
Support for Businesses
With the new restrictions on movement, we know that many businesses are doing it tough.

The Australian Government has announced a number of measures to support small businesses.
The JobKeeper payment is a temporary wage subsidy for businesses significantly affected by COVID-19. Eligible employers, sole traders and other entities can apply to receive $1,500 per eligible employee per fortnight. For more information, click here.

If you own a small business – whether you're a sole-trader or run a company – find out what financial assistance is available to you here. 
Phone and Internet
Check with your internet and phone providers about extra data allowances and other measures they may be implementing. 
NBN Australia has announced a $150 million financial relief and assistance fund to help internet providers support their residential and small and medium business customers impacted by the coronavirus crisis. For more information, click here.

A Telecommunications Industry round table was held in March - for details click here.

If your provider is not attempting to resolve any service issues you have log a complaint here and let my office know.

Anyone using standard nbn Sky Muster satellite services will have their data download limits increased in response to COVID-19 from 31 March.

Those on nbn Sky Muster Plus services will have an increased range of applications that won't count towards monthly data quotes.

For more information, see the announcement here.
Not-for-profit and Community Groups Support
It's incredible to see what local community groups and residents are doing to support those struggling as a result of the coronavirus pandemic. Below is a list of groups and organisations providing food donations. My thanks to all of you for your kindness and generosity.
Please let me know if there are any other local groups or organisations doing the same thing so I can promote their efforts.
CARDIFF
On Tuesdays and Thursdays from 2-4pm, Macquarie Care's Manna House Food Centre Cardiff is supplying fresh fruit, vegetables, dairy and bread that's been donated by OzHarvest.
Contact them on 0402 155 586 for any enquiries or requests for help. Alternatively contact them through their social media channels.
Survivor's R Us Incorporated has OzHarvest available on Thursday afternoons from 3.15pm. It's first in, first serve.
For more information contact them on 4953 7108 or via their Facebook page.
PELICAN
A group of community members are giving away free food to those in need every Wednesday from 2pm to 3pm at Gateway Care Pelican, the old bowling club.
For more information, head to this Facebook group - https://www.facebook.com/groups/east.lake.mac.nsw/
WINDALE
The Baptistcare Community Centre Shop is running a foodbank on Mondays, Wednesdays and Fridays from 10am-12pm where people can access free fruit, vegetables and bread. For more information, call them on 4032 4810.
BOOLAROO
On Thursdays and Fridays from 9am-2pm, Our Community Place is offering free fruit, vegetables and bread to those on a benefit.
Due to social distancing, they ask that you contact them to reserve a bag on 4958 7251.
NEWCASTLE HUNTERS
Newcastle Hunters is offering a 'grocery kit' consisting of basic groceries to help those in need at least once a week.
For more information, contact them on either 0469 674 549, 0403 839 836, or 0424 166 724.
SOUTHLAKE MARKETPLACE
Each Thursday, Southlake Marketplace is delivering a bag of essential food, two loaves of bread and fruit and vegetables for $10 to the below suburbs. Call or text them on 0432 580 059 on Monday or Tuesday to give them enough time to organise your delivery.
- Nords Wharf
- Catherine Hill Bay
- Summerland Point
- Gwandalan
- Chain Valley Bay
- Doyalson
- Mannering Park
- Lake Munmorah
- Halekulani
- Budgewoi
- Buff Point
- San Remo
Other Support
Here is some additional support available for you:
Hunter Water have a number of assistance programs and support services available for their customers impacted by this crisis. For more information, click here.
Lake Macquarie City Council has announced a number of business and community relief measures to support locals during the coronavirus pandemic. For more information, click here.
Central Coast Council also has support resources available for residents. For more information, click here.
Older Australians who are isolated or in crisis can now receive support with food and meals through Meals on Wheels and My Aged Care. For more information, click here.
Changes to Getting Around
The NSW Premier Gladys Berejiklian has announced that from Saturday 13 June, up to 20 people may visit other households for social gatherings. There is no limit on the distance that a person may travel to visit another household. Overnight stays are allowed however you must not be travelling for the purpose of a holiday. The 20 people visiting can be from separate households.
Groups of up to 20 people will also be able to gather outside from 13 June.
There are however still strict lockdown measures in place. If you ignore these restrictions, you may be fined up to $11,000 or jailed.
My advice to you remains the same as it always has been: stay at home and only with the individuals you live with as much as possible.
Museums, art galleries, libraries, nail bars and beauty and tanning salons in NSW were allowed to reopen on 1 June with some restrictions.
As of Friday 17 July, pubs are restricted to:
A maximum of 10 people per group booking
A maximum of 300 patrons or one customer per four square metres, whichever is the lesser.
From Friday 24 July, all restaurants, bars and cafes will be restricted to 10 people per group booking.
From 13 June, the following facilities will be permitted to reopen and the four square metre rule must be applied at all times:
Fitness, gyms, pilates, yoga and dance studios, with 10 people per class and 100 people per indoor venue subject to the four square metre rule.

Community centres including their recreational facilities

Some indoor recreational facilities including pools and saunas can reopen with restricted numbers.
Tattoo and massage parlours can reopen with up to 10 clients.
Food courts can reopen.
From Wednesday 1 July, the NSW Government will allow kids' sport and community sport competitions for those aged 18 years and under to resume. A return date for adult sport is yet to be announced.
There are restrictions in place for aged care facilities. Each resident living in aged care may have no more than two visitors at one time per day, including doctors. These may be immediate social supports (family members, close friends) or professional service or advocacy. As of 1 May, aged care facility visitors must have their influenza vaccination. Please check with the facility you would like to visit as to any other restrictions they have in place. 
For more information on the current restrictions, visit the NSW Government page.
Domestic Travel
Note that some States and Territories' borders are still closed. Check with each particular State or Territory Government regarding their travel restrictions. See here for details.
On 1 June, the NSW Government eased travel restrictions in NSW, meaning non-essential travel anywhere across the State is now permitted.
If you're planning a holiday, I encourage you to plan ahead, book online, stay away from large crowds and continue to practice social distancing. We must remain vigilant - we do not want to see massive outbreaks like those in other countries.
International Travel and Australians Overseas
The Australian Government announced on Friday 27 March that as soon as possible, but no later than 11:59pm Saturday 28 March 2020, all travellers arriving in Australia will be required to undertake their mandatory 14 day self-isolation at designated facilities. See here for details.
From Saturday 18 July, the NSW Government will charge international travellers for their hotel quarantine accommodation. Travellers who purchased their flights before 11.59pm 12 July will not be charged quarantine fees. Conditions apply and you will need to provide evidence. For more information, click here.

The Australian Government has closed the borders to non-citizens and non-residents – as have nations around the world.

Australian citizens and permanent residents are currently not permitted to leave Australia due to COVID-19 restrictions unless they have an exemption. For more information including a link to apply for an exemption, click here.

We have been in contact with many Shortland residents who are either stuck overseas or who have family members stranded.

24 Hour Consulate contacts:
Within Australia: 1300 555 135 
Outside Australia: +61 2 6261 3305 | SMS +61 421 269 080
Embassies and consulates overseas - more information here.
Elderly Australians
It's been a challenging time for all of us, but in particular I feel for older Australians at the moment. The Shortland electorate is one of the oldest by age in the Commonwealth, therefore my constituents are massively exposed to both the health and social implications of this crisis. If and when restrictions are relaxed, it's likely elderly residents will be encouraged to continue to self-isolate. This is undoubtedly an incredibly lonely time for them. I wrote about this issue for the Newcastle Herald and you can read it here.
Below is some advice directly for older Australians, as well as younger people wondering what they can do to help.
Advice for older Australians
- If you are concerned, call your GP or the national Coronavirus Health Information Hotline for advice. 
- You can also call the Older Persons Advocacy Network on 1800 237 981 from 8am – 8pm Monday to Friday to discuss your concerns about COVID-19.
- ABC News and ABC News Radio provides information, coverage and resources which you may find relevant. 
- If you have online access, up to date information and advice is available at the Department of Health. State health department websites also provide relevant information.  
- If you are unable to find the information you are looking for, please feel free to contact my electorate office on 4976 9546 or email me at [email protected]
Advice for those wanting to help older Australians
- Find ways to keep in regular contact with elderly Australians, particularly those living in aged care. Aged care residents are now only able to have one visit per day from a maximum of two visitors. This will be challenging and potentially lonely times for these residents. Please ensure you keep in regular contact with them over the phone for example. If they are tech-savvy, start up a family group chat or play some games with them online. This ABC article looks at ways of keeping in touch during this time. 
- A lot of elderly residents are still having trouble accessing essential supplies like toilet paper and medication. Offer to pick up some groceries or medication for them next time you're going to these shops. Similarly, offer to run errands on elderly Australians' behalf. With social distancing, why not print off a flyer offering your assistance and put in your elderly neighbour's mailbox? Click here to print one off. 
- To help prevent loneliness and boredom for those self-isolating or spending as much time at home as possible, consider purchasing some books, magazines, puzzles etc. for them. Are you able to get access to some entertaining podcasts or tv shows for them? 
- Encourage older Australians to keep as active as possible and not to sit in front of the television all day. Depending on their circumstances, suggest that they go for small walks if possible or spend some time in their garden. If they are self-isolating and remaining indoors as much as possible, advise them to stand up regularly. Even standing up a few times an hour can help. 
- If you have an elderly relative who is not living in aged care, touch base with their neighbours and see if they are happy to help out in any way. 
Again, if you need any further information or assistance, please do not hesitate to contact my office. Support is simply a phone call away and we stand ready to assist if needed.
Tips for Working From Home
The transition to working from home has been difficult for some. Here's some tips for you if you're struggling to adjust:
Set an alarm and get up as if you were going to the office. Keeping to a regular routine helps prepare you for the day ahead.
Get dressed.
Designate a work area in the house and ensure any equipment is adjusted for the most ergonomic use (e.g. having your monitor at eye height)
Schedule breaks as you would wt work
If you are lonely, reach out. Have a virtual lunch with colleagues or check in with them regularly.